Contact me via the form at the bottom to order or get advice on gliders or parts!
Gliders Made to Order

Moyes Delta Gliders is based in Sydney, Australia. They have been making world-class hang gliders for over 40 years.

I fly a Litespeed RX currently, and friends have been very happy with the Gecko as a fun sporty glider.

Wills Wing has been making gliders since 1973 in southern CA and moved to Mexico in 2021 to re-establish themselves next to the popular Valle de Bravo flying site.

I have owned many Wills Wing gliders over the years, from Falcons to Sports to T2Cs and a few ancient gliders. They have been the most popular brand around the bay area.

Get notified of specials, parts order timing, and other related news!
Current Parts Stock
updated 9/13/2023
Add 9.875% sales tax locally.
For items imported from Wills Wing (Mexico) or Moyes (Australia), prices reflect average import costs as needed. I'm working on keeping costs down by consolidating imports.

Downtubes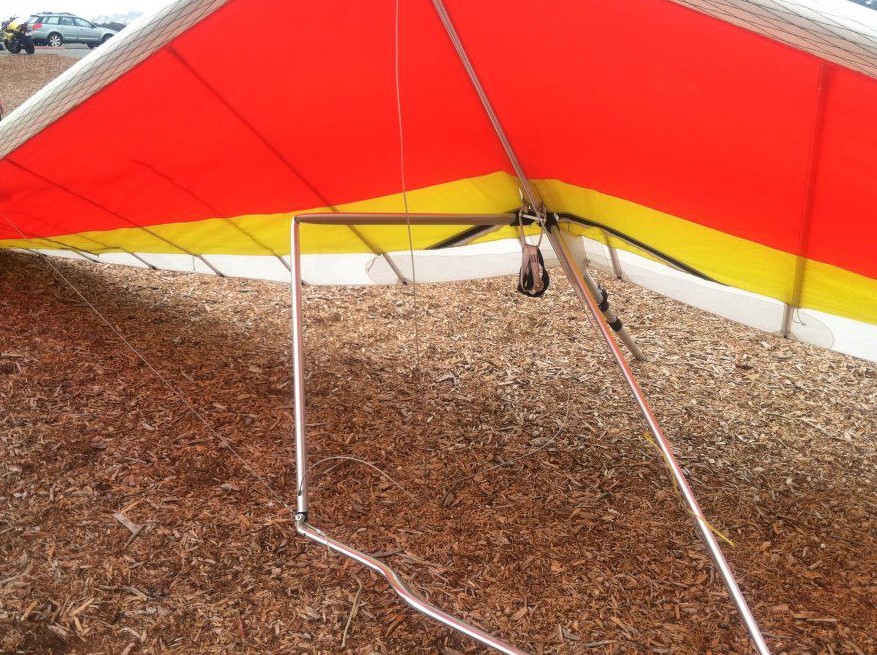 brand
part#
description
compatibility
qty
price
WW
40G‑1215
round 61.2″
Falcon 4 145, Falcon 3 145, Alpha 180
3
$75
WW
40G-1225
round 63.2″
Falcon 4 170, Falcon 3 170
5
$75
WW
40G-1235
round 64.7″
Alpha 210, Alpha 235
0
$86
WW
40G-1236
round 66.2″
Falcon 4 195, Falcon 3 195
2
$98
WW
40G-1478
Litestream 60″ Silver
Attack Falcon 3 145, Attack Falcon 4 145
1
$126
WW
40G‑1477B
Litestream 62″ Black
Sport 3 135, Sport 2 135, Attack Falcon 3 170, Attack Falcon 4 170
3
$126
WW / NW
40G-1471B
Litestream 65″ Black
Sport 3 155, Sport 2 155, Sport 3 170, U2 145, T2 144, Attack Falcon 4 195
North Wing (with "fast foil" upgrade) : Freedom 150, Freedom 170, Liberty 148
6
$145
WW / NW
40G-1474B
Litestream 68″ Black
U2 160, Sport 2 175, T2 154
North Wing: Freedom 190, Liberty 158
2
$126
WW
40G-1459B
Slipstream2 65″ Black
T3 144, T3 154, T2C 144
2
$145
WW
40G‑1446B
Slipstream2 68″ Black
T2C 154
3
$126
WW
40G-1446
Slipstream 2 68″ Silver
T2C 154
1
$126
Moyes
UPR ZOO R
Zoom downtube right
All modern Moyes "zoom" control frames
4
$125
Moyes
UPR ZOO L
Zoom downtube left
All modern Moyes "zoom" control frames
4
$125
Wires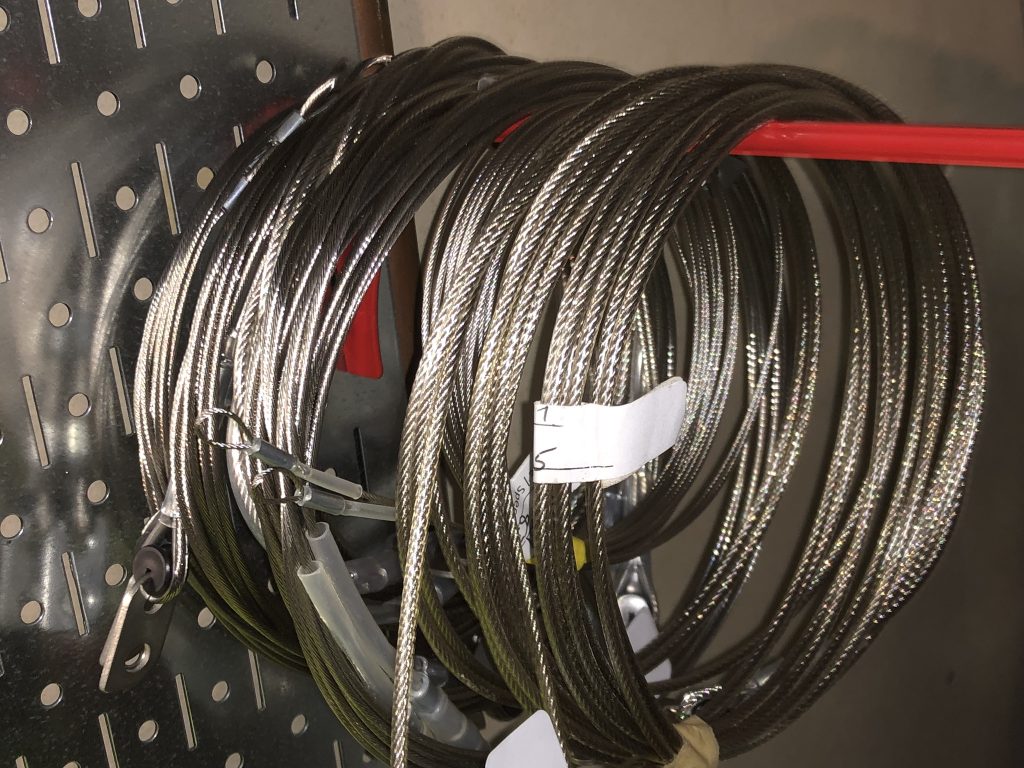 Bottom Side Wires
(recommended yearly replacement)
| brand | part# | description | compatibility | qty | price |
| --- | --- | --- | --- | --- | --- |
| WW | 40P-3105 | bottom side wires coated, set | Falcon 4 170 | 2 | $148 |
| WW | 40P-3105 | bottom side wires coated, set | Falcon 4 195 | 4 | $128 |
| WW | 40P-3105 | bottom side wires coated, set | Falcon 3 195 | 2 | $128 |
| WW | 40P-3105 | bottom side wires uncoated, set | Sport 3 155 | 2 | $148 |
| WW | 40P-3105 | bottom side wires uncoated, set | U2 145 | 1 | $128 |
| WW | 40P-3105 | bottom side wires uncoated, set | T3 144, T2C 144, T2 144 | 1 | $148 |
| WW | 40P-3105 | bottom side wires uncoated, set | T2C 154, T2 154 | 1 | $128 |
| WW | 40P-3105 | bottom side wires uncoated, set | T3 154 | 1 | $128 |
Other Wires
| brand | part# | description | compatibility | qty | price |
| --- | --- | --- | --- | --- | --- |
| WW | 40P-4002 | bridle wires, set | Sport 2 155 | 1 | $96 |
| WW | 40P-3201 | bottom nose wires coated, set | Falcon 4 195, Falcon 3 195 | 1 | $104 |
| WW | 40P‑3203 | bottom nose wires uncoated, set | T3 144, T2C 144, T2 144 | 1 | $104 |
| WW | 40P-3302 | bottom rear wires, set | Falcon 4 195, Falcon 3 195 | 2 | $104 |
| WW | 40P-3302 | bottom rear wires, set | U2 145 | 1 | $104 |
| WW | 40P-2202 | top side wire single | Falcon 2 195, Falcon 1 195 | 1 | $64 |
| WW | 40P-2202 | top side wires, set | U2 145 | 1 | $128 |
| WW | 40P-2301 | top front wire | Falcon 2 195, Falcon 1 195 | 1 | $64 |
| WW | 40P-2301 | top front wire | U2 145 | 1 | $64 |
Batten Charts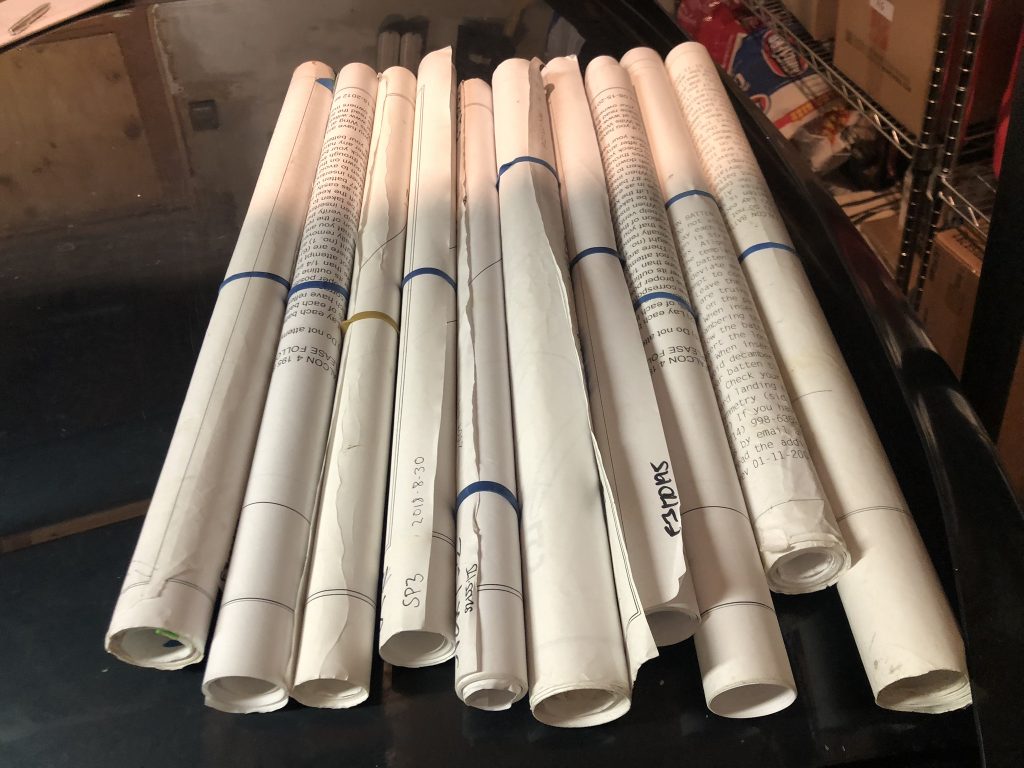 Charts $18 $9 each
Falcon 4 195 (2)
Falcon 3 170/195 (2)
Falcon 3 Tandem
Sport 3 – Aug 30 2018
Sport 2 155/170 – Sept 9 2009
T2C / T2 – Jan 2009
T2 154 – June 8 2005
Manuals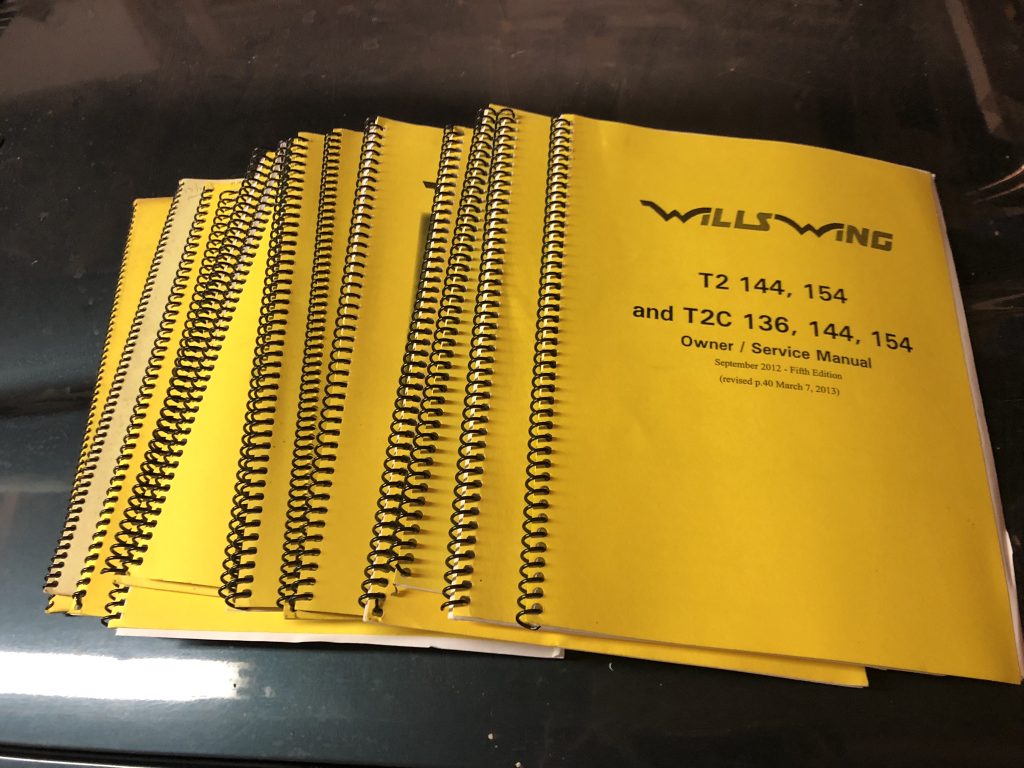 Manuals $16 $9 each
Falcon 3 / Falcon 4 – 2015
Falcon 3 – 2009 (2)
Falcon 1 – 1998
Alpha 180, 210, 235 – 2020 (2)
Alpha 180, 210 – 2015
Sport 2 – 2009 (2)
U2 – 2007, 3rd Edition
T2C / T2 – 2015 (2)
T2C / T2 – 2012
HPAT 145 / 158 (2)
Other Parts
brand
part#
description
compatibility
qty
price
Robline
green VG rope with sewn loop
WW, Icaro
many
$32
WW
45G-1112
stock glider bag 186″x20″, slightly used
Sport 2,3 135
1
$285 $150
?
blue XC glider bag 214″x18″, slightly used
Falcon 2 140, Falcon 3 145, Falcon 4 145 (a little long for all)
1
$100
?
grey XC glider bag 231″x18″, slightly used
Alpha 210
1
$100
?
8″ pneumatic wheels pair
fits any 1.25″ OD base tube (Falcon, Alpha, etc)
1
$90
WW
40R-7601
tip wand 34 3/8″
all WW
1
$164
Moyes
CAR TIP WAN
tip wand
Moyes "zoom" control frames
2
$143
Moyes
SB FAST & ZOOM
FIT
base tube aluminum black w/ fittings
Moyes "zoom" control frames
1
$479
Moyes
SB FAST RX/GEC
base tube aluminum black, no fittings
all modern Moyes
1
$227
WW
50E-9100
nose cone black reconditioned
Sport 2
1
$107 $53
WW
30G-2000
mylar leading edge inserts, set
Falcon 3 or 4 195
1
$160 $80
WW
45G-3040
batten organizer split bag 45″x20″
all models
1
$53
Rotor
Vulto harness inner boot, zippered cover and foam
Vulto
1
$30
?
tip wand yellow 32.7″
unknown
1
$164
add 9.375% sales tax
Contact – Gliders & Parts
or call David Kiesling 510-754-6842